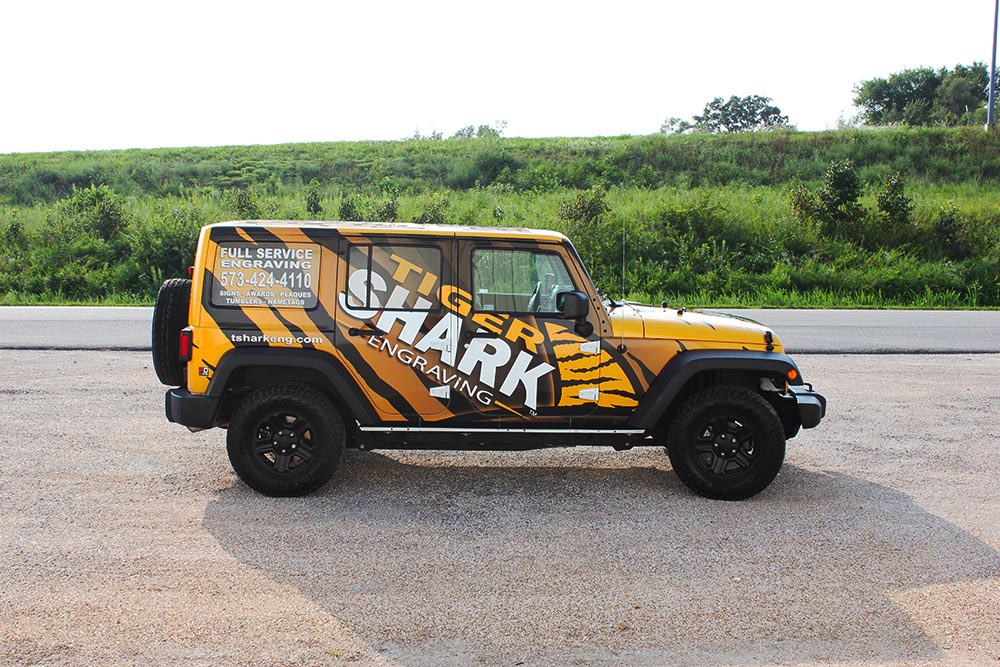 Check out our Pinterest board for more unique vehicle wrap ideas.
When it comes to vehicle wraps, the graphics or text draw interest from passing drivers. Your business information can be shared in an instant with thousands. And the best part? You don't have to pay someone to "host" your message. You own it!
Here are five tips to consider when thinking about customizing your message.
Keep it simple.
This seems obvious, but is it? You look at your company vehicle and dream of all the messages you can display. What will you put on the tailgate, the passenger door, the hood? Simmer your message down into three to four bullet points and let us take care of the design. We'll discuss your target audience, how much information you need to present, and the colors you'd like to incorporate.
Think ahead.
Sure, your small business only has one or two vehicles now, but where do you see your growth in two to three years? A vehicle wrap can last a long time and you want your design to stay consistent even when you outgrow the minivan into a box truck. Don't cater your design to the vehicle type. Think about variety.
Full wrap vs. partial wrap
While we always work to discover your unique needs and will never try to upsell you on something you don't need–consider a full wrap versus a partial wrap for your company fleet. A vehicle with a full wrap has a higher resale value than a vehicle with a partial because of the protection that the vinyl wrap can offer your paint.
Does that existing wrap need to be removed?
Does your vehicle currently have a wrap that needs to be updated? We are experts in wrap removal. We'll take care of the removal and application in one session so you have less time without your vehicle. We understand the importance of getting back on the road.
Your Vehicle Wrap represents your business. Don't skimp on it.
Would you trust the vendor who shows up to your house or business with a faded, cracked, or peeling vehicle wrap? If that's how they take care of their own possessions, how are they going to treat yours? The same rule applies to your image. Make a solid first impression by investing in your brand. The level of professionalism a quality vinyl wrap can bring to your business is beyond measure when you show up to the job site and give your clients peace of mind.
We can also go beyond a vinyl wrap by creating a logo for your business.